Tragedy hit our AccessVegas.com family as Gina, the mother of our gambling author Victor H. Royer passed away from medical neglect after surgery. She was two days into staying at a rehab facility after a serious abdominal surgery and was recovering nicely. She called and left Victor a message in the morning that she was sitting on the edge of her bed and the nurse bell went unanswered for two hours. After hearing that message, the next message was one that his mother had died.
Just like that. Imagine the horror.
Victor's mother Gina had health issues the past number of years, and Victor spent everything he had, from his gambling bankroll to his assets and savings, getting her the help she needed. While we rarely tout a cause here (outside of suggesting you give to the Las Vegas Rescue Mission instead of the "homeless" on Strip bridges), I have set up a Go Fund Me account to help Victor bury his mother.
We're tossing in a gift of thanks as well. As many of you know, Victor has written nearly 100 Las Vegas books. For a modest donation, Victor will send you an eBook copy of his latest book Gambling Legends and Amazing Facts. For a more helpful donation, he will personally thank you by sending you a personally autographed hard copy of the book.
You can read the entire heart-wrenching story and more about helping and getting your copy of the book for thanks at GoFundMe.com/JusticeForGina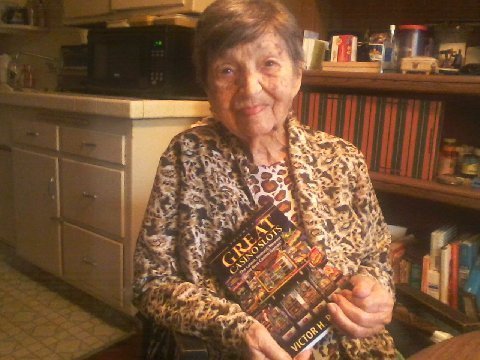 Hope that you are enjoying this issue!
---
---
---
---
---
---
---
---
---
---
---
---
---
Gambling Legends:
True Stories and Amazing Facts
Our Gaming Editor - Vegas Vic - Victor H. Royer, has written a new book: "Gambling Legends: True Stories and Amazing Facts."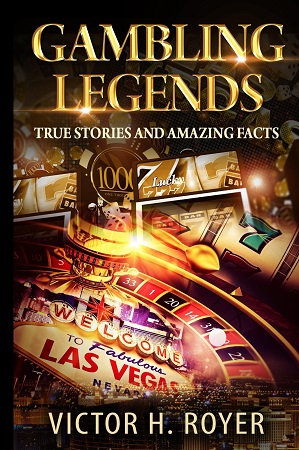 We asked him what it's about, and here's what he had to say:
"The crazy gynecologist was running through the casino, yelling and screaming and waving a Samurai sword. He was naked to the waist, and chased by security guards.

Meanwhile at the Frontier, an East Indian Fakir - it sounds like a dirty word but it's not - was trying to teach his Cobra snake to pull the handle of the slot machine.

Just another day in my town - Las Vegas.

In this book, I tell you a lot of these stories. Also profiles of many of the world's greatest gamblers, and their true stories.

I'll tell you about the $100 Man, about Mr. Briefcase, and about the Birthday Bets - among many others.

Plus truly Amazing Facts!

Did you know that it's illegal in Las Vegas to Pawn your dentures? Well, I sure hope the guys from Pawn Stars know that! Who knows - someone may want to come in and pawn their teeth!

Now that's different from just losing your shirt!"
This book is available as both an eBook, and as a printed Paperback.
or...
---
---
---
---
---
---
---
---
---