Enjoy Our Archives
Newkirk's Notes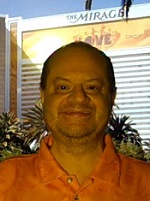 Hello From Las Vegas! – Good news out of Nevada, where it appears our peak was not the predicted April 19 (previously April 22), but we peaked on April 8. Nobody is pretending that all is well, and our hearts go out to areas like New York, which are particularly hard hit.
We'll deal with the closure as it stands now, talk about what is on the horizon as we reopen, and then get back to a few backlogged "business as usual" info/tips/news.
Important Note: If you are new to the classroom or simply missed our previous two issues/emails, we aren't going to go over the details of how things will open, what will be open, and all of that again. You may wish to catch up here first:
While the White House has suggested that governors who wish to* can commence moving toward reopening, Nevada's Governor Sisolak very recently noted that he's not reopening Nevada anytime soon. Unlike his counterpart in California, he has not yet even laid out a plan. (Internally, I can tell you that the gaming industry is finding the "no plan yet" concerning, as they don't have a blueprint to start to study. This was backed up during comments from Donald Trump, when asked about the Nevada situation in Sunday's briefing).
* The White House has maintained its stance that each governor is responsible for these decisions in their own states. The federal government has never done more than provide suggestions. If you feel strongly one way or the other, write your governor. Write our governor. Not the president.
And, the governor of Utah also has laid out a reopening plan that starts May 1. Utah is very similar to us in size, population, geography, weather, and similar.
Wynn Resorts put out a 20 page PDF plan and a statement from their CEO which said (in part):
Currently, Nevada is well positioned relative to many other states. Clearly we will see increases in cases as we accelerate testing. The Roosevelt aircraft carrier data has shown that of the hundreds of sailors that have tested positive, the majority are asymptomatic. Stanford University just published research that COVID-19 cases could be 50x higher than reported given the vast amount of asymptomatic and mildly symptomatic individuals. That means as we increase testing, we will see more cases.

So I believe it is critical to monitor our hospitalizations as we increase testing. We passed our "peak" hospitalizations based on most national models and our hospitals were not overrun. Our COVID-19 related deaths per million are below the national average. We have also acquired enough personal protective equipment (PPE) through a public-private partnership to sufficiently supply our medical community that we all rely on for months.
The tone of his notes were that more testing would mean more cases, but if that doesn't result in more hospitalizations or deaths (numbers which have appeared to peak), then we'll continue gingerly moving forward. You can read his entire statement plus look at the 20 page PDF here: A plan to re-open Nevada By Matt Maddox
I have had people wonder how I could be so confident in my conservative numbers and "Vegas will open sooner than later" (spring, not summer, fall, winter, or never) when the nightly news was all doom and gloom and "millions are going to die". That was actually pretty simple:
I didn't watch the nightly news. I spent upwards of an hour a day looking at trends, models, and numbers while watching or listening to the daily White House briefings.. The bottom line is that the death numbers never came close to the media claims. Ventilators not needed, hospital ships under-used, no shortage of the malaria drug.
Even just a couple of weeks ago, we were told that 100k-240k people will perish EVEN if we all stay home. Those numbers were also wildly way too high. (Which is awesome! Every death projected but avoided is worthy of celebration).
By the way, we were warned that these numbers were crazy high back on March 26, but everyone seemed to be happier saying "the sky is falling". Even when we were told that Italy's deaths mostly involved people already ill (from Bloomburg, none-the-less, not exactly a right-wing conspiracy site).
I can already hear some saying "THOSE NUMBERS WERE LOWER BECAUSE WE ALL STAYED HOME (YOU MORON)!"
Hold on just a second: Remember a couple of weeks ago when the CDC said (only) 100k-240k would die if we stayed home? The staying home part was already accounted for in the numbers prediction! IE, the numbers would be those if we stayed at home, and a lot worse if we didn't quarantine.
However, those death numbers — even though more testing means more reported cases — simply aren't spiking up outside of the New York area. Which is not only 2500 miles from where I'm sitting, but an area with a population density unimaginable out here.
Add to that, it is starting to appear that we have scientific proof that sunlight kills the virus. Well… we're going to be in the high 80's next week, and rarely have a shortage of sunshine!
The bottom line is that this virus isn't as potent or harmful as originally thought. Don't get me wrong: If you are older, or immune compromised in any way, all of the White House guidelines note one should practice isolation as much as possible. I'm not taking the possibility of death lightly here.
Past that, Wynn's report on the steps for safety they will be taking are in large part what we already had told you in the past few weeks (regarding what to expect). If you are new to the classroom or have been away, you did read the two links at the top and get caught up, right?
Weeks ago (literally), I told you that Las Vegas could very well be as safe (or even safer) than staying home and going about your business in your area. Once again, people thought I was nuts. Well…
A former Marine intelligence officer who was part of the team that did the baseline training for North American military pandemic preparedness said Las Vegas could become the destination for people looking stay healthy while traveling.

Full story here: The strengths and weaknesses of Las Vegas moving forward
So… why the stark difference between my analysis and your nightly news? Simple: The difference in the goals of the nightly news vs. what we do here. They need to keep you scared so you'll keep watching. You tune out, they lose out. As our main focus is member-supported, our only obligation is the give you the most accurate info and help possible.
Whether that makes you decide to stay home until next year, book an October trip (our nicest weather month), or you are going to gamble on our (still) guesstimate of mid-May casino restart date, you're among the most informed visitors now, period. (As our members always are).
Speaking Of …– We've included much of what is usually only available to our Supporting (Paid) Members here in the free subscriber issue to help keep everybody up on when they can return to their favorite vacation spot, and what to expect. However… keep in mind that the extension of our "Save 20% Off Membership In 2020" (for a full-year, 365 membership) with the guarantee that if you don't visit in the next 365 days, we comp you an additional year, won't be lasting much longer.
As a refresher, the day that our governor announces an opening date, that announcement day WILL be it for that promotion. We've already extended it well beyond its planned expiration date due to the current situation. If you were riding the fence of indecision because your friends were telling you that the world won't be open until 2022, you may wish to re-think this. This could very well be our last mention as our next issue is not for another two weeks.
Go to www.Join.Vegas and use the coupon code ACCESS2020 With gaming outlining their plans and neighboring states ramping up, our "I don't have a plan" governor is highly likely to be announcing one sooner than later.
Moving Forward… – We've already gone over what Las Vegas will likely be like during the first couple of months in our last issue. A major change being discussed now are masks and gloves among all casino employees, including dealers. This will certainly be a change for casinos who previously did not allow masks of any kind. Including Halloween.
Good Cheap Eats In The Arts District – I've been at the forefront of telling our Supporting (Paid) Members about the Arts District. Which hasn't been on the radar of virtually any other Las Vegas blog, podcast, group… or just about any other source.
Part of me doesn't want to share much about it, because it is a best kept secret. However, since many of you DO venture downtown (or stay downtown and hit The Strip), and given that the Arts District is between the two, and given that is is the home of some amazing eating-and-drinking spots at solid locals pricing, I'm suggesting people ignore it at their own peril.
We've suggested spots where the combination of the dining bill plus your Uber ride will be less expensive than anything similar on The Strip to some really thankful member comments. I'll toss you free subscribers one you can't go wrong with:
Albo's Pizza is your typical pizza/wings/burgers/hogies spot just a few blocks north of The Strat, right on Las Vegas Blvd. (The Strip road). I probably order delivery from it 2-3 times per month (their pizza is very solid for the price, the wings are good, certainly not gourmet joint, but certainly decent for the money). Well… Albo's was just picked as a 5 top options for cheap Italian eats in Las Vegas. So, congrats to them!
Construction (Mostly) Continues – Downtown Grand, Circa, Resorts World, and Allegiant Stadium are all moving along and seemingly on schedule. Sports fans may have heard the crazy rumors that The Raiders may play a few game in San Antonio, El Paso, Salt Lake City or who knows where if the stadium does not meet completion date.
First of all, this is Las Vegas. Highly unlikely that any obstacles to on-time completion won't be overcome. Doing stuff like this is what we do! Second, The Raiders have invested too much into the community to not attempt to play here.
I'm not saying one or two of their "home" pre-season games won't be played elsewhere. Playing a game in Salt Lake City is a nice way to build a regional fan base. However, if push comes to shove, expect them to play in UNLV's old home of Sam Boyd Stadium, on the far east side of Las Vegas.
Sharp eyes may have noted we left out The Drew on this list. (The hulking blue building north of Wynn/Encore). They seemed to be having delays announcing financing before this mess hit. With how quickly and strongly visitation returns, and how well we absorb all of the new rooms under construction, I'm not bullish that we'll see it finished in the next 2-3 years. But, I do hope I'm wrong! (I only live 10 minutes from it).
Stay safe, everyone. We'll be open when you are ready to travel.
Hope you are enjoying this issue!
Ted Newkirk
Founder/Managing Editor
AccessVegas.com
---
Las Vegas Shows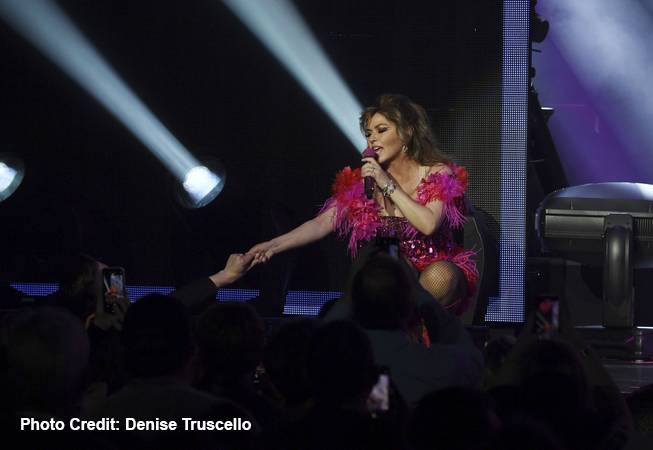 Checking in with Las Vegas Strip headliner Shania Twain
Shania Twain, one of many Vegas entertainers whose performances were canceled this month as the pandemic forced a complete shutdown of the Strip, is my special guest on the new episode of the Sun on the Strip podcast.
---
Don't Miss These Stories:
---
Don't Miss These Stories:
---
Members Mania
Note From Ted:
Members Mania is a regular feature for our Supporting (Paid) Members. Membership includes our "Your Guy In Vegas" feature, where you can reach out to myself and our paid staff of experts with your specific Vegas questions. We don't have "canned" answers. We'll ask you for some details pertaining you your wants and needs. Then, answer accordingly.
Our group, all in their mid to late 40s, got asked for ID before entering Park on Fremont. As one of us didn't have photo ID on them, we were refused entry. Zak Bagans' Haunted Museum also asked for ID but let us all in even with one ID missing. Lesson learnt, request for ID at Atomic Liquors met with all of us presenting! Is this a law change in Vegas? Never been carded before in all our previous visits.
Andrew Fry
Ted Responds:
Clark County, which is all of Las Vegas, is very, very, very tight when it comes to ID and liquor.
Yes, I realize that 99% of the time, you go to a bar in the tourism areas and there is no issue. Especially if you are obviously of age.
Having said that, establishments who are either really concerned about getting in trouble, or who perhaps have had past trouble, card EVERYONE.
I'm 54. There is a corner convenience store a couple of blocks from me who cards me. Every time. They don't even want to have any trouble. I've seen people older than me carded there.
Also, the bottom line is that you are expected to have you ID on you at all times here in Las Vegas. When drinking or gambling. It is on you to have legit ID which proves your age.
At the end of the day, a Metro (our police) officer explained it to me like this:
If something happens to you, it is best to have ID on you. You really don't want to end up in the hospital, or super-drunk and separated from your friends, without them having a way to know who you are. And, to figure out who they need to try to contact.
Or, having your friends call hospitals, who can't tell you whether your friend is there. Because they don't know their name.
Trust Me: No one here wants to lose any of your business. When someone lacks ID, there are numerous concerns for smaller business — ranging from losing their liquor license, to not knowing why someone without ID is in their business — which concern them.
---
We have answers to your Vegas questions!
But, you have to ask the questions.
Email us at [email protected], and let us know, what YOU want to know!
---
Las Vegas Tours And Attractions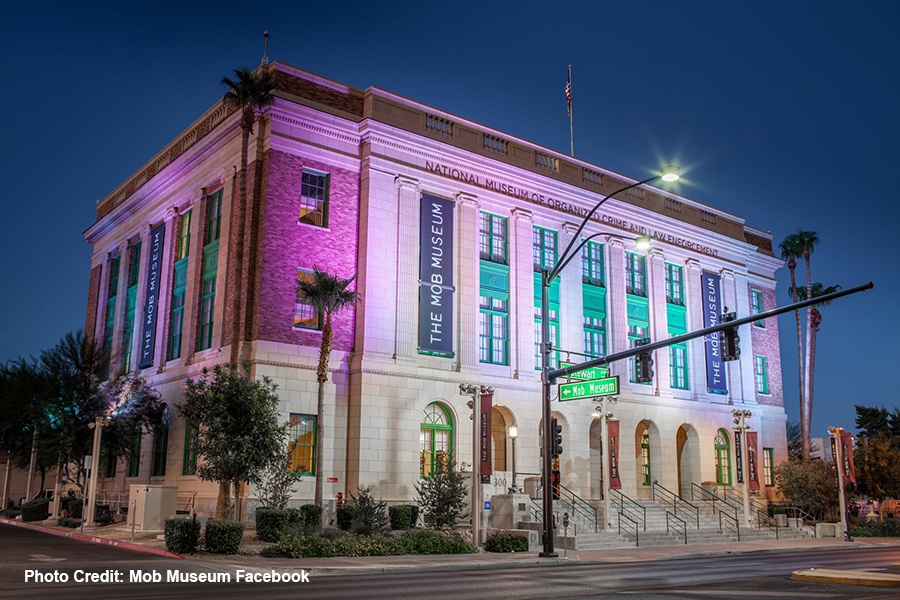 Mob Museum Offering Virtual Tours and More During Coronavirus Pandemic
The Mob Museum, The National Museum of Organized Crime and Law Enforcement, offers numerous ways to stay engaged and enriched with its trove of digital content available for free online.
---
---
Don't Miss These Stories:
---
---
What We're Watching!
Vegas Videos You'll Enjoy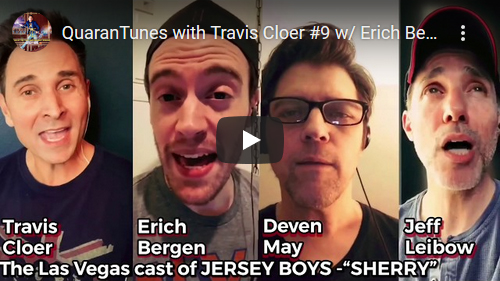 QuaranTunes with the Original Las Vegas Jersey Boys Cast
Broadway Star and Vegas Headliner Travis Cloer is bringing some music to you as we're all stuck at home keeping our distance.
He's joined by his original castmates from the TONY & GRAMMY winning hit JERSEY BOYS, Erich Bergen, Deven May, & Jeff Leibow. Hang out with them on the "virtual street corner" as they bring you this acapella doowop version of the Four Seasons' first hit … SHERRY"!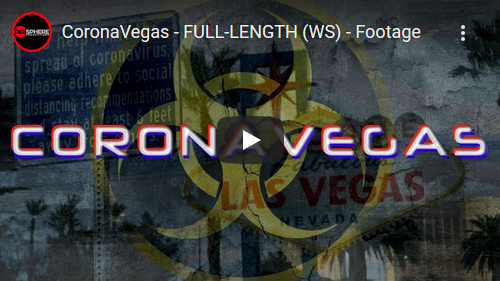 CoronaVegas – FULL-LENGTH (WS)
(Producers Notes) Imagine you arrive in Las Vegas after the Apocalypse and only a handful of people remain. Now see for yourself what Vegas looks like without all the fun, all the people, and all the high energy that has made it so beloved.
If you make it downtown to Fremont Street, but skip Fremont East and the Art's District, you are SO missing out! We've been talking about The Art's District in our newsletter for a year now.
---
This Week's Top Tours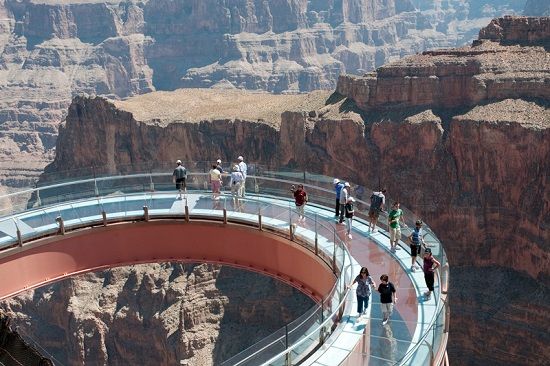 VIP Grand Canyon Skywalk Tour via helicopter trip to and from the Skywalk. Stunning views! Expedited and exclusive arrangements available.
---
Featured Shows

Jimmy Kimmel's Comedy Club Tickets
Save up to $20 Off!
Promo Code JKAFF Required
The Righteous Brothers Tickets
Save $20 Off!
Promo Code 20AF Required
Celestia Tickets
Save up to 35% Off!
Promo Code CHAT2 Required

WOW-The Vegas Spectacular Tickets
Get 25% Off Preferred Seating!
Promo Code: WOWAFF Required
Menopause The Musical Tickets
Save $20 off all VIP & Premium Seating!
Promo Code MMC20 Required
Magic Reinvented Nightly Tickets
Get $20 Off!
Promo Code AFF25 Required
---
---
We love to hear from you!
Here's how to participate:
Drop us an email at [email protected] – We read them all!
Link To Us! – Have a home page, web page, or blog? Link to us, and give yourself and your friends a quick link to find us from your site. Simply link to http://www.accessvegas.com and name the link Access Vegas!
Share the info: Click to Email this newsletter to a friend!
For comments or questions regarding our content or this newsletter write us at [email protected].
April 20, 2020 ISSN: 1529-2770 About Us Privacy Policy
Physical Address: 3565 Las Vegas Blvd. South #411, Las Vegas, NV 89109
Hello From Las Vegas – I hope this finds you as well as possible, and for the many of you staying at home (voluntarily or otherwise), that you are not going too stir-crazy.
After watching far too much incorrect internet rumors, I thought that I'd take a minute to inform you — our free newsletter subscribers, about some of the hard facts.
NOTE: This is of 10 PM Pacific on Thursday March 26, 2020. Because of the size of this mailing list, it takes hours and hours for this to send. Plus, the time it takes before you open it. If something major changes in the morning, I don't know about it at this writing. If I had that kind of ESP, I'd make a fortune betting sports!
So, lets get into the FACTS:
– A significant number of Las Vegas hotels are already taking reservations on dates ranging from April 17 to May 1.
– Over the years, around 1/3 of Las Vegas customers have been drive-ins (by car). Even if the air travel situation is dicey, Las Vegas will work to open as soon as permitted to cater to drive-in visitors.
– Much will depend on when President Trump decides to suggest the country is open for business. I say "suggest" because…
– At this time, Trump is continuing to let governors make that choice.
– Our Governor Sisolak seems to be very shut-down oriented. On the flip side, Las Vegas Mayor Carolyn Goodman and many out of work and without pay are lobbying harder for an early opening. However, it all rests with our governor.
– Is Las Vegas safe? Especially for someone who drives here in their own car sooner than later (greatly limiting exposure)? Let's crunch the numbers:
Nevada has a population of 3,034,392. We currently have 420 cases and 10 deaths. Let's get out the calculator:
Infection rate Rate: 0.000138
Death Rate: 0.000003
No… I can't count that small either. I had to figure out what something to the negative fifth power was on my calculator!
To put it in perspective, the infection rate is nearly identical to your odds of being DEALT a royal flush. I didn't say HITTING a royal. We're talking about pressing the button and you are handed one. Good luck with that one in your lifetime.
– April brings high 70's and 80's to Las Vegas. I've seen a number of medical experts note that this virus does NOT like hot, dry weather. In a very short amount of time here, Las Vegas (and Phoenix and the desert areas of California) may just be the most safe places you can be.
IMPORTANT NOTE: Please do not shoot the messenger. I'm a quoted analyst in Las Vegas travel matters because I crunch the facts and numbers, look at trends and patterns, and am known to be quite accurate.
IE, don't blame me for killing the earth. People are going to come to Las Vegas. My info is for those who will travel. That's what I do. If you are staying home until the worldwide infection rate is 0.00000, then please do so!!!
For now, we're in a 30 day shut-down of ALL gambling in Nevada, plus all non-essential businesses. I like to make lemons out of lemonade. Hence, we've instituted a "countdown" on both our Twitter Feed and our Free Facebook Feed.
(We have a special, Members Only Facebook Group for our Supporting (Paid) Subscribers. However, unlocking that is only for those who help support our paid staff and all the the extra help, savings, and tips we have for those who donate $2.90 per month — paid yearly — to help us keep the lights and keep us doing what we do).
Once per hour, we post a Las Vegas picture from our archive of many, many thousands of Las Vegas pictures. We're having fun covering a bit of everything. You can poke your head in and take a look, or go ahead and follow us if Twitter or Facebook are platforms you enjoy using!
Also, since we KNOW that Las Vegas will be back as soon as authorities deem it safe, we know that YOU will be back before long. We're already hearing from people planning trips for late Spring, Summer, and beyond!
Hence, we're going to extend our Supporting (Paid) Member discount. But… ONLY until the day it is announced that Las Vegas is going to open. 20% off of your 2020 membership, and you'll still get a full year. 365 days, not just until the end of this year. You can do that right now at www.Join.Vegas, or let me remind you of just a few highlights of our membership program:
* Twice-Monthly "members only" newsletter. Always chalked full of Las Vegas information you generally WON'T find spending hours searching the internet (I'm not joking when I said our team is full of paid experts). Not visiting for a while? All the better! You'll have a few months to absorb and take advantage of so much great info!
* 12 special, exclusive reports. These 12 reports are worth the modest admission price to unlock them. Everything from how to get more comps without gambling more money, to how to bust the line at a crowded restaurant here without forking over a tip to the gatekeeper.
* The MOST comprehensive list of food and beverage specials on The Strip, Downtown, and Near-Strip. We have one paid person dedicated to maintaining this list. No coupons needed, and you can access it on your phone during your trip, and it is sorted by LOCATION!!!
Our "Your Guy In Vegas" feature. Try and search the internet for the best this-or-that, and you'll get all kinds of fake reviews, spammy pages, and what-not. You ask us about something, tell us what you have in mind, and we can provide some REAL, EXPERT, PERSONAL advice.
There is more, but you get the idea. You can see everything at www.Join.Vegas, and then use the coupon code ACCESS2020 when you check out, knocking your monthly cost (paid yearly) to $2.32 a month. SERIOUSLY… how can you NOT take me up on that one!!!
And… just in case this lockdown lasts way longer than expected, we'll maintain our other current GUARANTEE:
IF you do not visit during the first 365 days of your membership — for any reason whatsoever, we'll give you another full year on-the-house. And, that is in addition to our normal 60-day money-back guarantee. Protected via your credit card company through our "Secure Site Certificate" check-out.
Really simple: Step 1, go to www.Join.Vegas. Step 2, scroll though the info, and click when you see one of the Make Me A Member buttons. (Or, if you are in a hurry and ready go to NOW, go directly to the Sign-Up Page). Step 3, enter ACCESS2020 at the top where it says Coupon Code. You are literally 30 seconds away from unlocking more valuable Las Vegas information than you've seen in one spot in some time.
PS The ACCESS2020 for 20% off coupon code comes down the day our governor sets the "back open for business" date. Which could be sooner than later. Delay at your own risk!
Best,
Ted Newkirk
Founder
AccessVegas.com
Newkirk's Notes
Update: Wynn/Encore has since announced they will close for two weeks. As noted in this issue, Supporting Members can reference our Private Facebook Group for breaking updates, or use your "Your Guy In Vegas" feature.
Note: This closure was announced on the heels of the shutdown of the schools, and I believe was influenced by that issue as much as anything.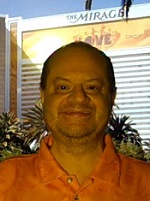 Hello From Las Vegas – No exclamation point after the "Vegas" this week. I had a huge pile of "need to know" savings, latest tips (Vegas is always changing) and similar for our Supporting Members. However, this week, the "need to know" is one singular topic: The virus and Las Vegas.
So ya… if you haven't pulled the trigger and become a Supporting Member yet because "you have the internet", enjoy spending hours researching questionable information. Instead of info from our paid staff which has a combined many decades of being true Las Vegas insiders.
Should I Stay Or Should I Go Now – Las Vegas is not shut down. This weekend, plenty of people are enjoying casinos, walking The Strip, getting their pic taken in front of the Las Vegas sign. Don't take my word for it. Look for yourself: Earthcam Las Vegas Cam. (Note: Remember time zones and such. If you go to look at 7 AM our time, don't expect to see anybody out there!)
Buffets and selected restaurants have GENERALLY been closed. This isn't the end of the world. In fact, many restaurants which are staying open are the kind on our comprehensive list of researched Las Vegas Food and Beverage Specials (sorted by South Strip, Mid-Strip, North Strip, Fremont, and other areas). Just a reminder that we put the phone number with the outlet for a reason! While my staff checks and updates this info at least monthly, call ahead. Restaurants sometimes do make abrupt changes and don't notify us.
Our tap water was, is, and will be safe to drink. (Our water district assured us of this, and the reality is that their day-to-day J-O-B is to treat the water so it has no virus or pathogen or other matter in it which will make you ill!) In fact, not long ago, we reminded our Supporting Members how they can always get free water in a casino. And no, it does not involve gambling and having a waitress bring it to you, nor sticking your empty glass under the tap in the bathroom. Note: While that water is safe, bathroom tap water is often warm or hot. Not exactly what you want to gulp down on a hot Vegas day.
Shows are closed. With tours, it varies. The Grand Canyon, Hoover Dam, Red Rock, Zion, Death Valley, Valley of Fire, and all of the natural wonders in this area certainly are open. And, there is no shortage of CHEAP rental cars right now. This might be a fantastic time to plan a trip, use the serious money you save on hotel and airfare, and see all the "Not on Strip or Fremont" stuff you've always said you'd check out "one of these days". Well, there is no time like the present!
By the way, a contributor and friend to what we do happens to be our area's top tour guide. His name is Mark Anthony. He has some time on his hands due to the slowdown. While he does many 1-4 day bus tours around our region, he also regularly does private tours. Just you and your friends/spouse/group and him.
Whether it is three of you in a rental car, or a small van or bus, he's your guy and you can probably get a good price on everything from top-to-bottom. No matter if checking out how awesome a private tour of anything from Fremont Street and historic downtown to Grand Canyon would be, click on over to The Vegas Tourist and hit him up!
ALSO, if you are planning to hit Hoover Dam, our exclusive Special Report 09 – How To Have The Best Time On Your Visit To Hoover Dam is a must.
Casinos are working as hard as they possibly can to provide a safe experience. Wiping down everything from slot machines to the front desk counters frequently. Casino chips are actually being WASHED! Seriously. Funny side note: 20 years ago, I used to low roller at the Gold Spike Casino downtown. (It is no longer a casino, but a bar aimed at Millennials). Their chips were FILTHY. One night, I came home with a bunch of them in my pocket, and actually tossed them in dishwasher. (By themselves!)
Speaking of, dealers are being mandated to wash up really good both right before and just after they have been dealing. AND, the hotels/casinos have made strict rules about employees staying home if they are not well.
Latest is that Wynn/Encore is shutting off every other slot machine to help people keep this "social distance" everyone is talking about. Speaking of…
Yes, MGM Resorts is laying off people by the truckload. No return date set. Health care coverage ending in a set amount of time. The whole nine yards. Wynn noted that they will pay full-time employees that otherwise are "laid off" until they return. As of this writing, no other casinos have made statements regarding such. So, if wanting to go to hotels where staffing is a concern, perhaps MGM Resorts properties might not be the best pick.
Obviously, whether you want to travel (or not) is a personal decision. I'm not a doctor. Although, a group of home health care professionals did decide to keep their convention dates about a week ago: Conventioneers say healthy habits keep them from fearing coronavirus
If you are sitting at home with 20 cases of water, prepared for the end of the world, no worries. I understand. Everyone is handling this differently. For you, I'd suggest staying home. You would be going around too worried to have fun. Someone sneezes due to allergies (it is very much "springtime" here, temps in the 60'sF most of the time) and you'll be running away to keep from getting sick. I get it.
If you are someone who has checked with your doctor or nurses line regarding any current health issues, and if you feel that this is basically a flu and you should just wash often and go about your life, Las Vegas is a bargain like we have not seen in a long time. Check your comps. Check how few airline points they want to fly you here (or how low the fares are). If you can live without seeing a show or eating at a buffet, you'll have a great time and have a fair amount of elbow room.
Yes, there are still resort fees. As discussed last issue, we're been fighting against fees very strongly, including being vocal in the media. However, our Supporting Members can usually save more than a couple nights resort fees from the tips and help of the paid expert staff that membership dues support.
AND, because many people are re-evaluating travel plans, we've EXTENDED both our guarantee and 2020 coupon code for the time being:
1. IF you don't visit during the next 12 months (a Supporting Membership is for one full year), we will comp you the following 12 months. And, twice monthly, you'll be soaking up expert advice/tips for your next trip. Must know stuff!
2. The coupon code ACCESS2020 will STILL save you 20% off the full year membership. (At this point, your membership would be valid until March 2021).
Joining is easy at Members.AccessVegas.com Coupon code — once you've read enough of the info and see a Join button — is ACCESS2020
Also, I've just scratched the surface. I'm sure that many have questions specifically pertaining to future Vegas travel, trips people are thinking about (either right away or in a couple weeks or even a couple of months as this issue might be around for a while).
Don't forget about your "Your Guy In Vegas" benefit. We promise to personally answer questions you have, go back and forth with you to really understand your needs, and make sure your next visit is as perfect as possible. (Supporting Members only, please. Our paid staff is only equipped to handle so many requests).
Hope you are enjoying this issue!
Ted Newkirk
Founder/Managing Editor
AccessVegas.com
---
Las Vegas Shows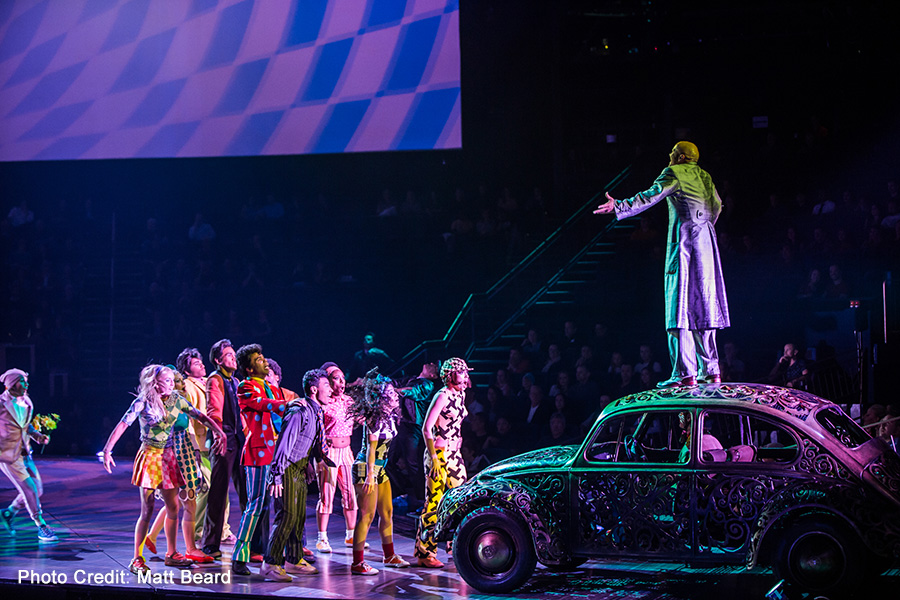 'The Beatles Love' Is A Hit In Las Vegas
Picture yourself in a boat on a river with tangerine trees and marmalade skies. Somebody calls you; you answer quite slowly … and it's Father McKenzie, writing the words of a sermon that no one will hear. There are plenty of people near, however, as he is in the midst of a tableau set to the tune of "Eleanor Rigby" during Cirque du Soleil's The Beatles LOVE.
---
---
Las Vegas Dining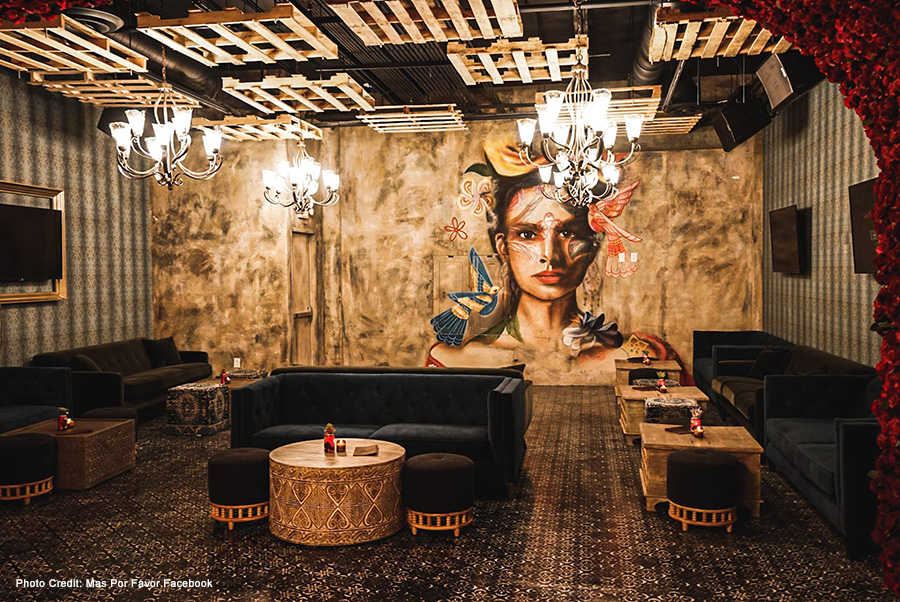 Las Vegas Has A Hidden Bar That Can Only Be Reached Through A Secret Tunnel
If there's anything we love more than tacos it's probably got to be hidden spots that only locals know about. If you need the inside scoop on a secret speakeasy in Las Vegas, you've come to the right place. The best part? You'll need to go through a cave tunnel to find it.
---
---
Las Vegas Tours and Attractions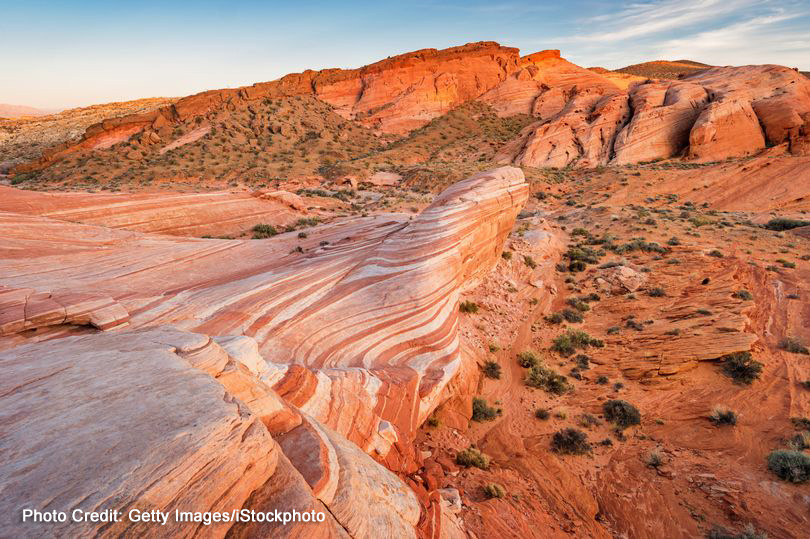 Best Things To See In Nevada Aside From Las Vegas Including Red Rock Canyon
When thinking of Nevada, Las Vegas is usually the city that immediately springs to mind. However, it could be time to think again, as the the Silver State has so much more to offer than the excesses of Sin City. While Vegas offers up plenty of glitz and glamour, head beyond the neon and you'll find vast expanses of rocky desert that drift up to snowcapped mountains and alpine forests.
---
---
---
---
What We're Watching!
Vegas Videos You'll Enjoy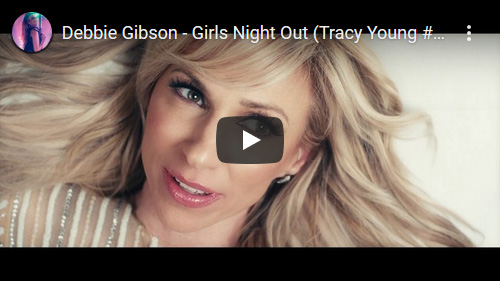 Debbie Gibson – Girls Night Out Official Music Video
(Producers Notes) So excited for you to watch my official music video for "Girls Night Out" (Tracy Young #VegasVibe Remix)! Shot in Las Vegas.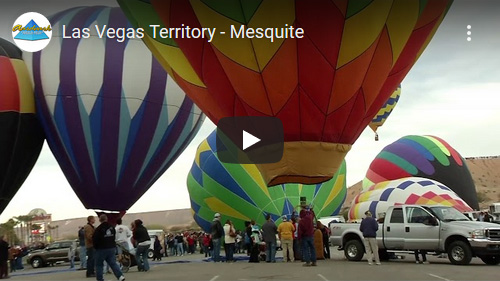 Las Vegas Territory – Mesquite
Las Vegas Territory video on Mesquite, NV area and attractions. Just one hour north of Las Vegas (and, on the way to Zion National Park), Mesqite is growing in popularity with those who want a combination of "old Vegas" mixed with a more relaxed, smaller town atmosphere.
(Producers Notes) Walk with us and explore The Sahara Las Vegas.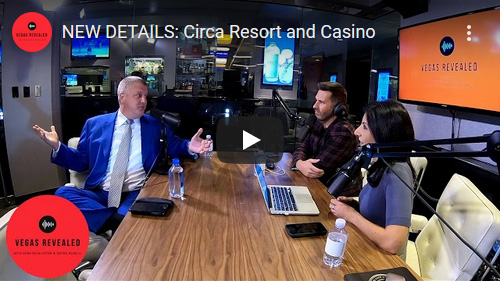 New Details – Circa Resort and Casino
(Producers Notes) Circa owner, Derek Stevens, talks with Vegas Revealed about the new resort and casino opening in downtown Las Vegas in December of 2020. Construction is on schedule. Stevens details the resort features, including the massive outdoor pool area and theater that will be open 365 days a year.
---
This Week's Top Tours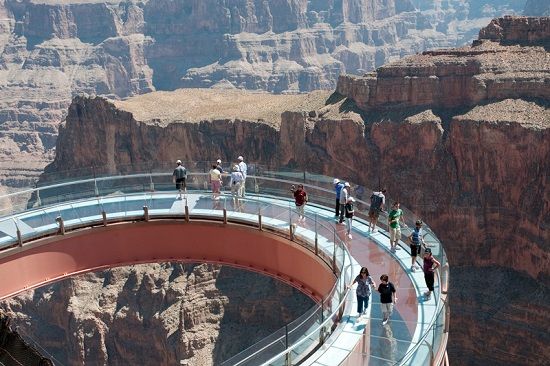 VIP Grand Canyon Skywalk Tour via helicopter trip to and from the Skywalk. Stunning views! Expedited and exclusive arrangements available.
---
Featured Shows

Celestia Tickets
Save up to 35% Off!
Promo Code CHAT2 Required
WOW-The Vegas Spectacular Tickets
Get 25% Off Preferred Seating!
Promo Code: WOWAFF Required
Menopause The Musical Tickets
Save $20 off all VIP & Premium Seating!
Promo Code MMC20 Required

Magic Reinvented Nightly Tickets
Get $20 Off!
Promo Code AFF25 Required
Jimmy Kimmel's Comedy Club Tickets
Save up to $20 Off!
Promo Code JKAFF Required
The Righteous Brothers Tickets
Save $20 Off!
Promo Code 20AF Required
---
---
From The Business Side Of Las Vegas…
Sports are cancelled for now, but they will be back. Of interest was that the state of Michigan just made the necessary moves to offer sports betting.
Watch carefully over the next year or so as Derek Stevens (owner of The D, Golden Gate, Circa, and Circa Sports book) becomes the nationwide king of sports betting.
Even though he's an avid sports bettor himself, it raised a few eyebrows when he decided to take his properties sports book business in-house. The "smaller players" in the hotel game, as well as a fair number of the big corporations, have companies like William Hill operate their sports books. Why? If nothing else, RISK.
Can a sports book win a million bucks on a weekend? Sure. But, if the "public" (majority of bettors) get on a certain side of certain games, and they are not able to "balance the books" with enough wagers on the other side, they can take a bath as well. Does it balance out in the long-run (if they are doing it right)? Yes. However, many of you in states just legalizing it are seeing your governments — who at first thought it would be a cash cow — realize profits on sports betting are comparatively low.
So what is Derek up to? Simple:
Year-over-year, he actually won't make zillions of dollars off of this.
HOWEVER…
He's going to get GAMBLERS to come to his properties.
Don't be surprised if he has a "bad beat for the house" weekend and gets in front of as much media as possible and says "Ya… the bettors took us for almost $2 Million this weekend".
Are you kidding me? That is old school. Why? Blackjack used to be "the" game to play because everyone thought is was beatable. Everybody wants to beat the house.
If Circa Sports becomes know as the brand that can be beaten (even if they do win the vast majority of weekends), players will gravitate to them.
This is no different than the huge money wagers Derek placed on Michigan State during March Madness. Who cares if he lost $350k (or whatever it was… right up around there). He got as much, if not more, back in publicity.
Plus, he's doing Vegas right. Full-Pay blackjack even on the lower limit tables, good drink service, a 24/7 Coney Dog joint that won't break the bank. Word is he may even be bringing back the world-famous Golden Gate Shrimp Cocktail at Circa when it opens! Although, we'll forgive him if he can't offer it at 99 cents, or even $1.99.
Still… I can almost taste that zesty, tangy cocktail sauce they make from the decades-old recipe, that he acquired when he bought Golden Gate!
Founder/Managing Editor
AccessVegas.com
---
We love to hear from you!
Here's how to participate:
Drop us an email at [email protected] – We read them all!
Link To Us! – Have a home page, web page, or blog? Link to us, and give yourself and your friends a quick link to find us from your site. Simply link to http://www.accessvegas.com and name the link Access Vegas!
Share the info: Click to Email this newsletter to a friend!
For comments or questions regarding our content or this newsletter write us at [email protected].
March 16, 2020 ISSN: 1529-2770 About Us Privacy Policy
Physical Address: 3565 Las Vegas Blvd. South #411, Las Vegas, NV 89109
Las Vegas Shows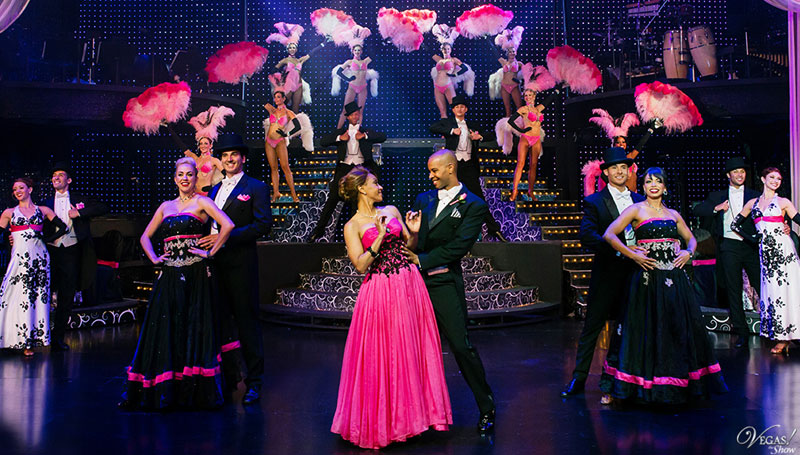 Tickets to these hot Las Vegas shows go fast. Buy yours today!
Upcoming Concerts and Headliners!
This Month
Future Concerts and Headliners:
When Are You Coming?
Save
Las Vegas Gambling Tips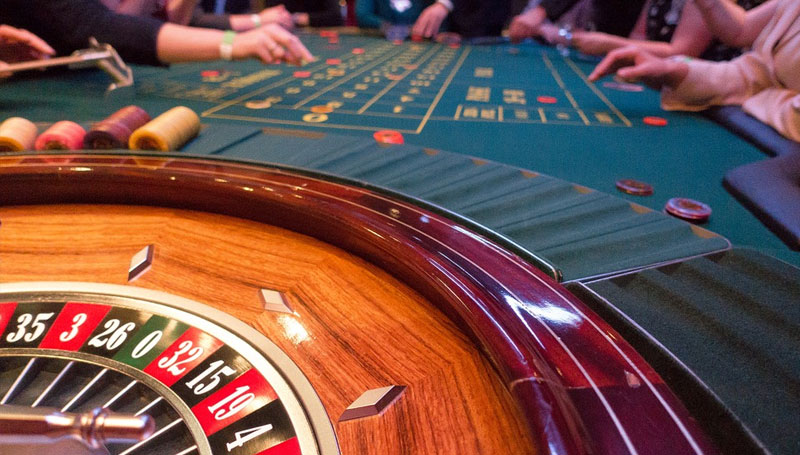 Visit World Famous Gaming Writer Victor H. Royer's
Casino Gambling Articles